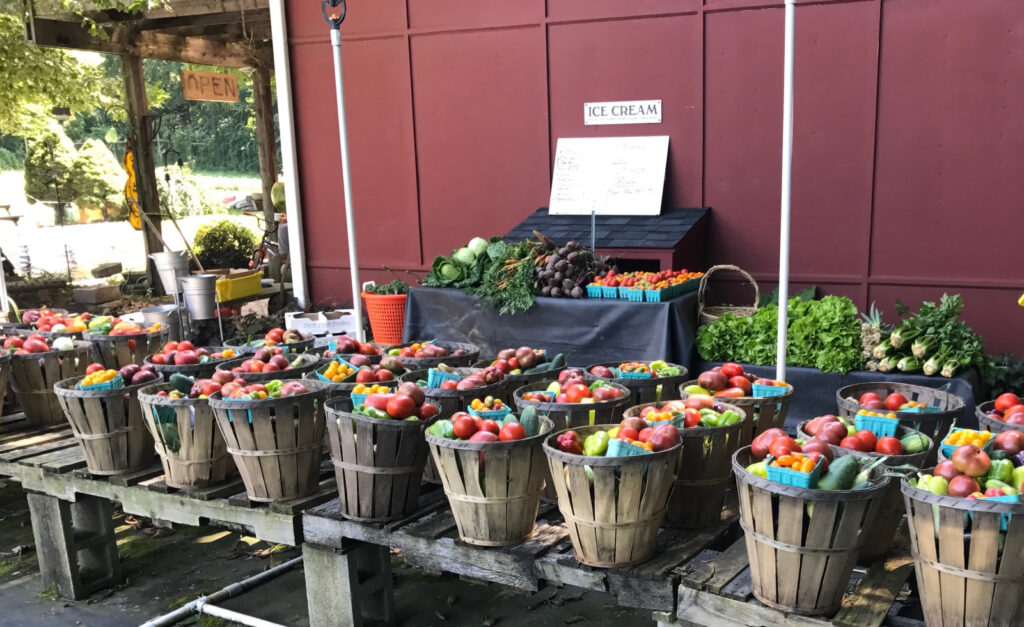 2023 PRODUCE CSA IS FULL.
We are excited to announce the details of our 2023 CSA. If you have been considering joining a CSA program, it is a wonderful way to connect you and your family directly to your food source. A weekly trip to our farm to pick up your freshly picked veggies is what you will experience when joining our CSA. The vegetables grown on our farm are USDA certified organic.
If you have signed up for our CSA, we email you in June with exact instructions and more details on your share. Your cancelled check will be your receipt but if you need further confirmation, you can always email us.
We look forward to seeing you all this spring. Thanks again for your continued support and best wishes to you all for a happy healthy 2023!

Farmer Jim & Sue Shortt
203-426-9283
[email protected]
What To Expect In Your Weekly Basket
Every week you will come to the farm to pick up an array of freshly picked veggies. The vegetables will be picked by us the day of your pick up and will vary each week depending on what is ready to harvest. You can expect as many as 6-10 varieties of vegetables each week. Along with your basket we also offer a "choice" table most weeks. You will be able to choose a designated number of items off this table allowing you to customize your basket to suit your specific needs.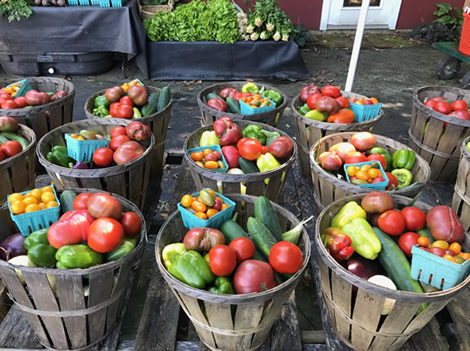 Share Size and Cost
We have decided to keep the cost the same as last year. With the price of so many products in our daily lives increasing this past year, we will strive to keep the prices of our products the same as the past few years.
Full – $600.00
Half – $460.00
Full shares are based on $33.30 per week and half shares are based on $25.00 each week. We recommend a full share for a family of 4 and a half share for a family of 2 or if you have small children. The value of your share may fluctuate throughout the season but you will always get more than you pay for by the end of the season.
When to Pick Up Your Share
Full shares are picked up each Wednesday or Friday.
Half shares are picked up each Sunday or Friday.
Please indicate which day of the week you prefer to pick up on when you send in your check. Once we confirm your pick up day, that will be your designated day for the season. Pick up times are between 3 and 6pm.
Our CSA will run 18 weeks in 2023.
How to Sign Up
2023 PRODUCE CSA IS FULL.
Please either mail a check along with your preferred pick-up day with your email address to:
Shortt's Farm
52A Riverside Road
Sandy Hook, CT 06482
Or, pay by Venmo: @Sue-Shortt
Include in comments which day you would like to pick up as well as your email address
***Important*** Please include your email address when you send in your check. Even though I already have all your emails, it can be hard to find you among our 1,000 contacts. Thanks!!!
Farm shares are distributed on a first-come, first-serve basis.
We look forward to seeing you! Thanks again for your continued support!
---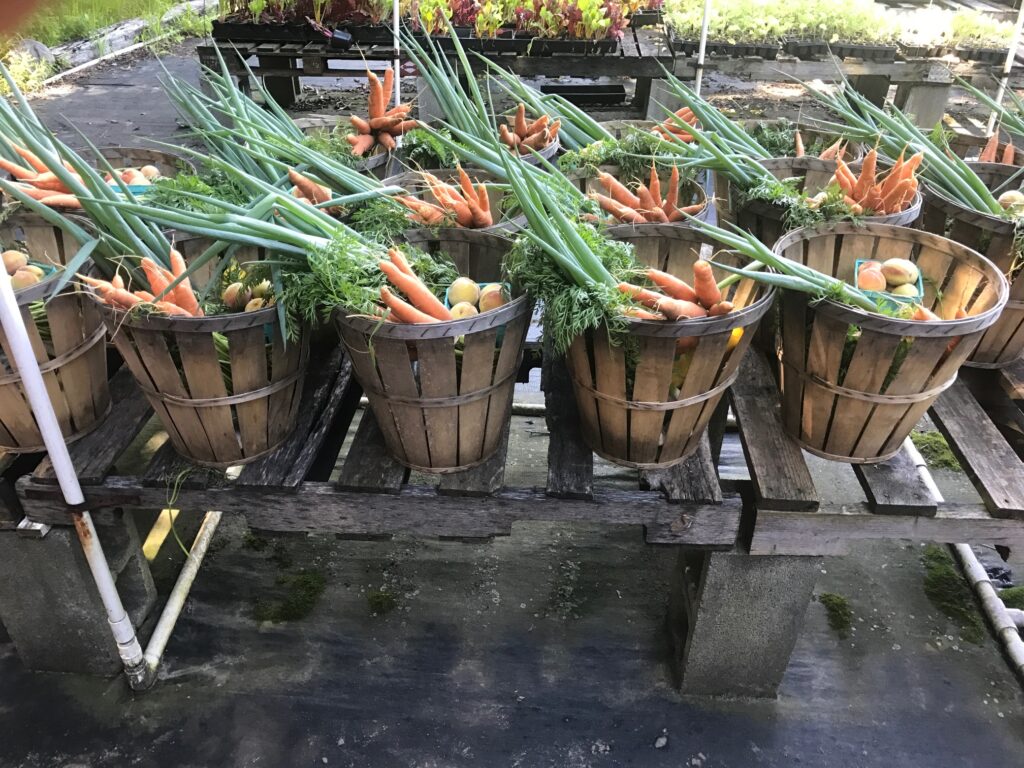 CSA Crops We Plan on Growing
| | |
| --- | --- |
| Lettuce | Carrots |
| Cherry Tomatoes | Sweet Potatoes |
| Slicing Tomatoes | Swiss Chard |
| Summer Squash | Kale |
| Winter Squash | Scallions |
| Sweet Peppers | Onions |
| Eggplant | Bush Beans |
| Cabbage | Arugula |
| Celery | Cucumbers |
| Radish | Broccoli |
| Beets | Bok Choy |
| Potatoes | Garlic Brussel Sprouts |
| Garlic | Garlic Scapes |
***We do offer non organic native sweet corn and non organic local apples when in season. These will be on the "choice" table.
As a CSA member you will also have access to our popular pick your own herb garden. The garden contains a number of different types of herbs and other specialty items such as hot peppers and okra. You may pick as much as you want from these beds anytime throughout the season. On your first day of pick up someone will be available to show you around the garden and give instructions on how to pick them.
---
More on Local CSA's
Local Harvest – Community Supported Agriculture General CSA Information
Local Harvest – Shortt's Farm Information